Blue silicone bag for glass laminating autoclave
The silicone vacuum bag is specially designed for the glass laminating autoclave, such as Lisec autoclave, OF.RA SRL low pressure autoclave, Akarmak autoclave.
3 sides opening bag
Closing by seal system
Horizontal use
Autoclave use
Autoclave at 3 bar pressure
Silicon thickness : 3 mm
The bag can be opened on three sides, one long side is fixed.
Two holes (probe wiring input and the vacuum inlet) on the upper side of silicone bag, reinforced inside and outside with an extra layer.
Please write the distance between the hole and seal, and distance between the two holes. Example as follows,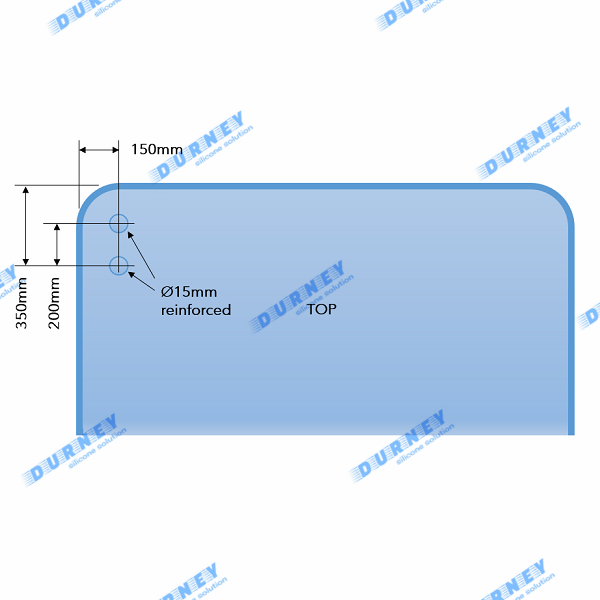 Two holes (probe wiring input and the vacuum inlet) on the upper side of silicone bag, reinforced inside and outside with an extra layer. See pictures as follows,