Silicone vacuum bag for glass
What is A Silicone Vacuum Bag?
A silicone vacuum bag is widely used in EVA glass lamination process, thanks to their excellent elongation and high temperature resistance. The silicone vacuum bag is made of two pieces of silicone rubber sheets glued with sealing lock on the edges. An E or U shaped sealing lock ensures perfect tightness and facilitates closing or opening the silicone bag. The lower silicone sheet is textured to aid in airflow and reduce friction between the safety laminated glass. Air exits the bag through a silicone pipe assemble on the upper silicone rubber sheet.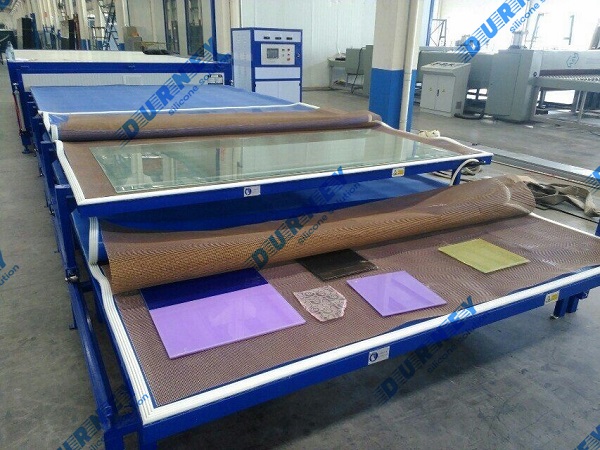 FAQs about Reusable Silicone vacuum bag
1. Is it possible to make a silicone bag with 3.5M width X 10M length?
Yes, max.width we can make is 3.6M. we made a silicone bag of 3.5mx8m for customer from South Korea before.
2.Is it possible to make 1mm or 1.5mm or 2mm or 3mm thickness silicone vacuum bag?
Common thicknesses are 2mm and 3mm. Whether it is white or blue, it is exactly the same quality. Durney is able to make custom vacuum bags in 1mm or 1.5mm thickness if requested by the customer.
3.Does color affect the quality?
Color is only a customer preference and will not affect quality. Common colors are white or blue. Generally speaking, customers prefer blue silicone vacuum bag in the majority.
4. What is the difference between external dimensions and working area?
External dimensions means the outer length and width of silicone bag, as photo below, 5070*2570mm
Working area means the inner dimensions of silicone bag excluding the interlock seals, as photo below, 5000*2500mm
To avoid any confusion, we prefer the external dimensions.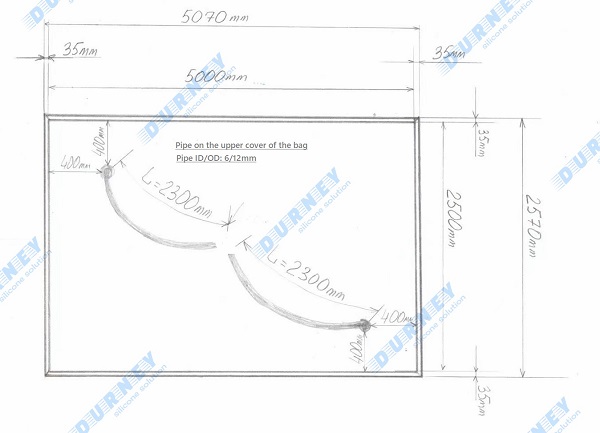 5. Do you provide PTFE teflon mesh for the bag?
Yes, we do. In order to expedite the air out of the silicone vacuum bag, it is best to lay a pair of teflon mesh inside specially before placing the glass. Sometimes air bubble occurs in the middle of laminated glass, teflon open mesh will help solve this problem.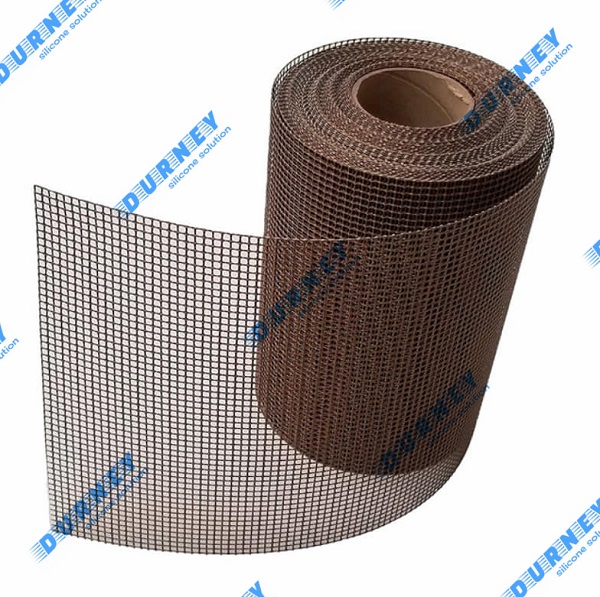 6. Any more option about vacuum nozzles?
Vacuum nozzles (ports) and vacuum tubes (hoses) are important parts of silicone vacuum bag.
Common nozzle is made of silicone rubber material. Aluminium nozzle is available too if request by customer. Before placing an order, please let us know the vacuum nozzle position, better with an image of original bag.
7.Any more option about vacuum pipes?
Silicone vacuum pipe is used for connecting the vacuum pump to the silicone vacuum bag.
Common length: 3m
ID/OD: 6/12mm or 10/20mm
Most customers prefer 6/12mm silicone vacuum pipes, while the remaining customers choose 10/20mm silicone vacuum hoses.
8.Any more options of interlock seals system?
Common interlock: E shaped seals or R-seals lock glued on the four edges of a silicone vacuum bag.
Other interlock seals, please ask for help from our technical personnel.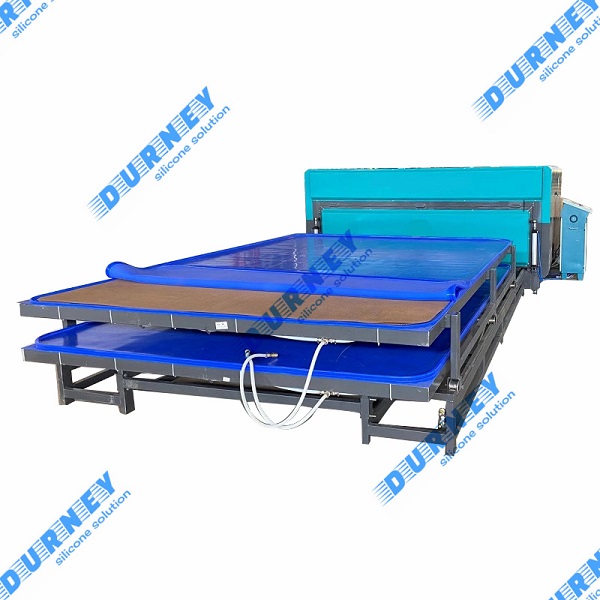 9.Why choose us
We have established good cooperative relationships with laminated glass furnace manufacturers and safety laminated glass manufacturers worldwide.
Various sizes of silicone bags that our overseas customer ordered before, for your reference.