How Does Silicone Membrane Work In Vacuum Membrane Presses?
Silicone sheets play an important role in the vacuum forming process. First of all, let's take a preliminary look at a high-tear silicone sheet.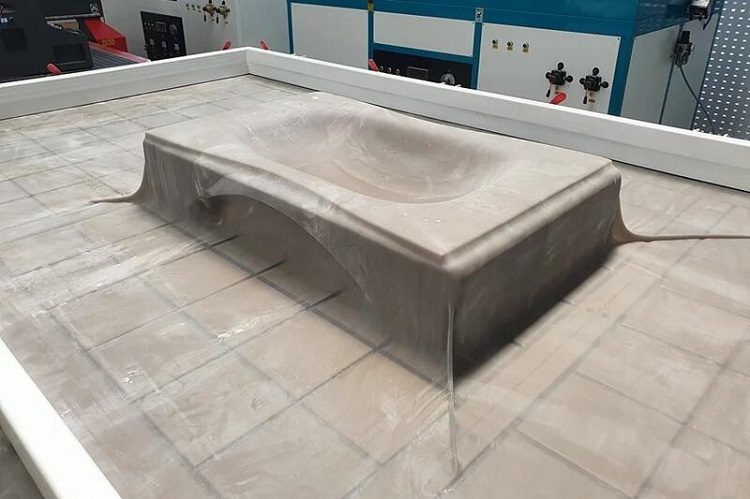 The above image shows one of our customers using our 860% elastic 3mm thick premium silicone membrane in their multipurpose vacuum membrane presses to create a thermoformed solid surface vanity basin.
How does the silicone membrane sheet work in the vacuum membrane presses?
For skilled workers, the operation seems easy.
1: Install a piece of 3mm thick high tear strength silicone sheet on the vacuum membrane presses.
2: Put the flat plate on the machine mold.
3: Pull down the silicone sheet to cover the panel. Fix the clamp.
4: Operate the vacuum press step by step.
5: Turn off the machine and lift the silicone sheet. Then we will get the finished product.
Note: The vacuum laminator belongs to BSF-A series, and the article number is BSF-3015A.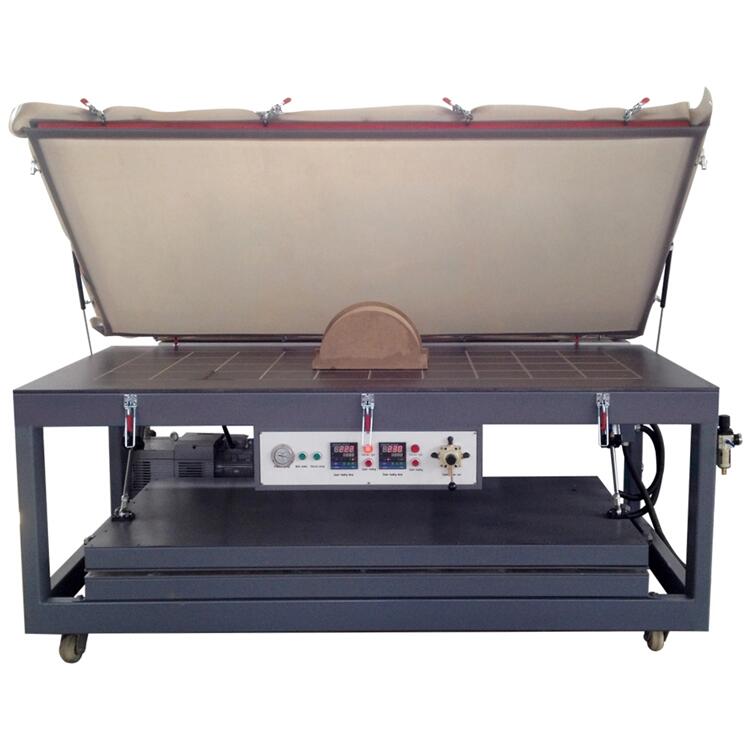 What can this silicone diaphragm be used for?
As far as I know, silicone sheets are actually made of a high tear strength silicone compound. It can be used for preheating and thermoforming of solid surface materials (CORIAN, HI-MACS, STARON, Hanex, Avonite, Krion, etc.) and other thermoplastics (eg acrylic, PVC). In addition to normal vacuum forming, it is also suitable for 3D foil lamination of wood/MDF doors and furniture.
Who is supplying this high tear strength silicone sheet for vacuum press?
China Durney manufactures silicone rubber sheets for the production of veneer and thermofoil door panels for the woodworking industry. For 23 years Durney has worked with some of the industry leaders in cabinetmaking and veneer production and has built a solid reputation for the reliability and quality of its silicone panels. You can rely on the quality of our silicone sheets for all your thermoforming needs.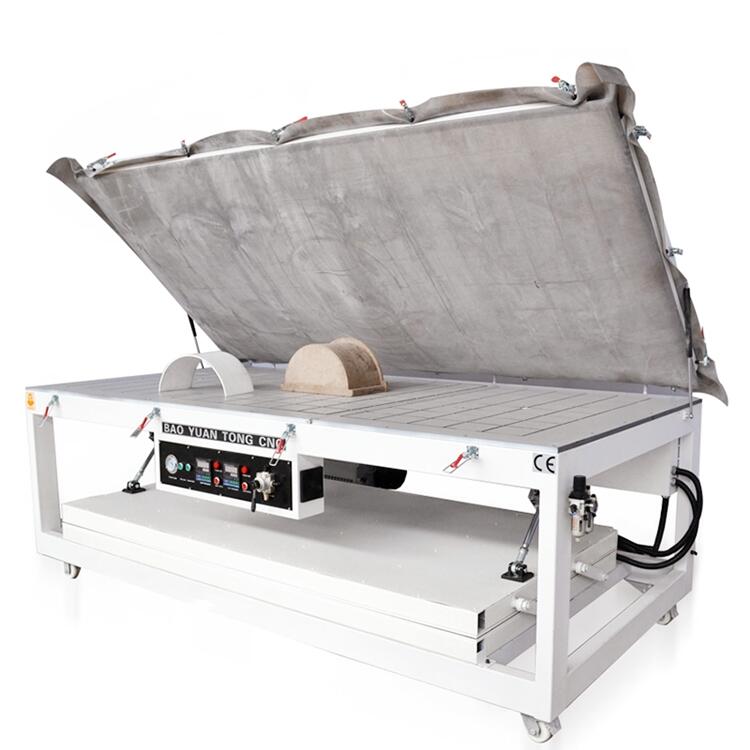 Do you offer technical specifications of this silicone membrane used for vacuum membrane presses?
Some information on the below table sheet is a brief introduction.
| | |
| --- | --- |
| Model No.: | VP-3 - high tear strength silicone sheet |
| Thickness, mm: | 1, 2, 3 |
| Thickness tolerance, mm: | +/- 0.2 |
| Width, mm: | Max up to 3800mm |
| Length, m: | On request |
| Density, g/cm3: | 1.25 ± 0.05 |
| Tensile strength, Mpa: | 11.5 |
| Hardness, ShA: | 40 ± 5 |
| Elasticity, %: | 860% |
| Tear strength, N/mm: | 45 |
| Working temperature, °C : | from -60 till +230, max +250 |
| Color: | Transparent grey |
| Surface: | Smooth/Textured |
Common Size: 1750mm x 3050mm x 3T, 3300mm x 1800mm x 3T, 1650mm x 3300mm x 3T, 1700mm x 3100mm x 3T
Application: The high tear resistant silicone rubber membrane sheet can work well with main brand vacuum presses like the GLOBAL, BYT, ELKOM, RIBEX, ADAMIK, WISCHT, BARTH, ARTEX, Vac-U-Clamp, ORMA, BUGATOOL, ISTRA-A Vacuum Membrane Presses etc.
How to purchase the silicone membrane sheet for vacuum presses? What is payment terms?
Please contact us by email: jason.wang@durney.net, and kindly write the thickness, length and width of your silicone membrane with the delivery address details, we will send formal quotation to you immediately upon receipt of your request.
Payment terms can be PayPal, Western Union, Telegraphic transfer